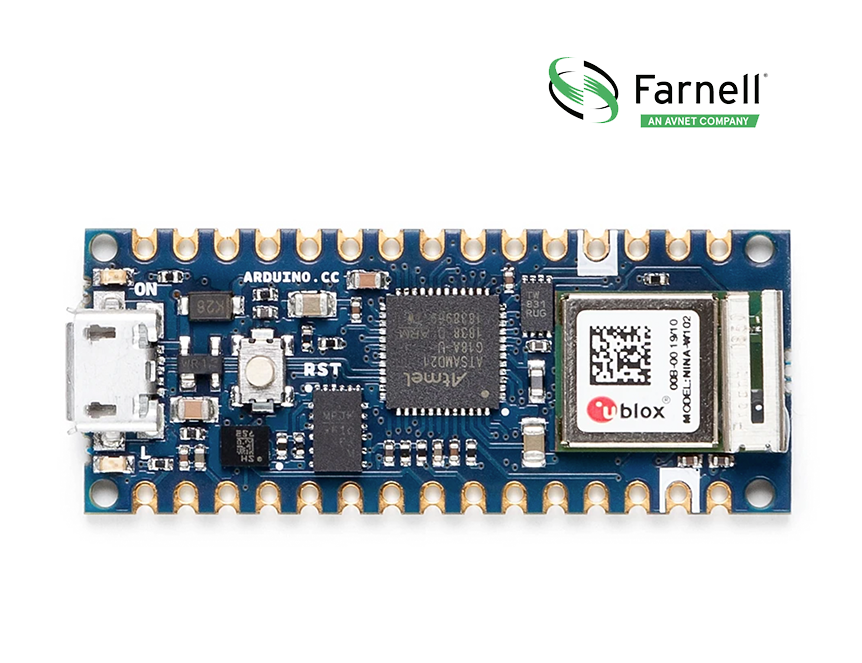 Small, robust and powerful board with Wi-Fi and Bluetooth connectivity combined with its low power architecture makes it a practical solution.
This month oemsecrets.com has teamed up with Farnell to giveaway an Arduino MKR WiFi 1010 Development Board to two lucky winners. Simply follow the link below to enter.
Get extra entries into the giveaway by following us and sharing this article on Instagram, LinkedIn, Facebook or Twitter using #oemsecrets or @oemsecrets.
Arduino MKR WiFi 1010 Development Board
The Arduino MKR WiFi 1010 is the easiest point of entry to basic IoT and pico-network application design. Whether you are looking at building a sensor network connected to your office or home router, or if you want to create a BLE device sending data to a cellphone, the MKR WiFi 1010 is your one-stop-solution for many of the basic IoT application scenarios.