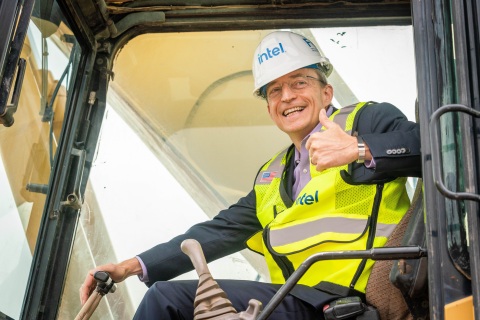 What are the topics covered this week? There's a funding boost for a Cardiff space startup, a GaN Systems Bridgeless PSU, the value of the cellular IoT market, a Mannerisms blog post and Intel's announcement for a eight new fabs…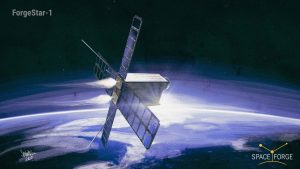 5. Space Forge gets £1.71m boost from the ESA
Three year-old Cardiff startup Space Forge has picked up £1.71 million from the European Space Agency's (ESA) Boost! programme, which is supported by the UK Space Agency, to support the design, development, construction and launch of a space-based manufacturing satellite named ForgeStar Orbital Vehicle (FSOV-1). To deliver the project, Space Forge will lead a consortium including Clyde Space, Goonhilly Earth Station, the Compound Semiconductor Applications Catapult, and the Science and Technology Facilities Council (STFC).
4. Bridgeless PSU exceeds 80 PLUS Titanium standard
GaN Systems has introduced a 3kW Bridgeless Totem Pole (BTP) PFC + LLC Resonant Converter Power Supply Unit (PSU) that exceeds the 80 PLUS Titanium standard. Switching from silicon-based PSUs to GaN-based PSUs reduces CO2 emissions on a set of 10 datacentre racks by 100 metric tons per year, says GaN Systems and financially, GaN-based PSUs increase data center profits by $3 million per year. Most high-efficiency power supplies are designed with a bridgeless or semi bridgeless PFC stage and a resonant DC-DC stage such as an LLC resonant converter.
3. Cellular IoT market will ramp in 2023
The cellular IoT market will ramp up in 2023, says Yole Developpement. Products will be low-volume and high-cost modules for 5G and high-volume and low-cost modules for NB-IoT and LTE – M applications. The latter will replace the 2G/3G devices currently deployed. This growth will lead to a market value of over $800 million at the RF front-end level. Cellular IoT will benefit from 5G deployments through private networks with either private or public frequencies, and public networks. Larger deployments will be seen in China, the U.S. and Europe with a high 5G SA penetration rate.
2. Intel's Huge Plans [Mannerisms]
Intel seems to be up to something pretty major. It hints at huge future plans while pursuing ambitious current initiatives. At the Munich car show in September CEO Pat Gelsinger dropped the idea of a multi-fab campus in Europe with a projected ten year price tag of $95 billion with the site to be announced this year. Last week, while performing the ground-breaking ceremony at the company's two new $20 billion Arizona fabs last week he said Intel would be announcing, later this year, a new fab site in the USA for eight fabs.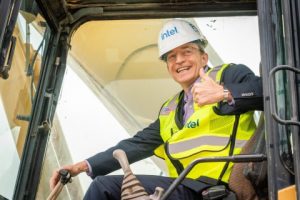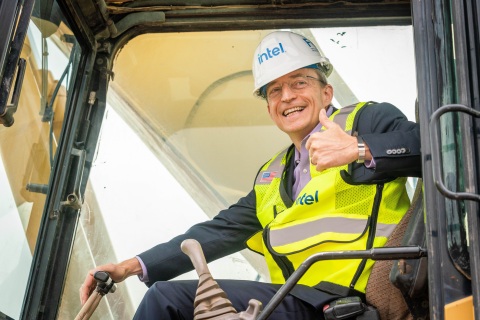 1. Intel to announce new US site for eight fabs
Intel will announce, later this year, a new US site which will have eight new fabs, said CEO Pat Gelsinger at the ground-breaking ceremony for its two new $20 billion Arizona foundry fabs. "As the only U.S.-based leading-edge chipmaker, we are committed to building on this long-term investment and helping the United States regain semiconductor leadership," said Gelsinger. Earlier this month, Gelsinger said he wants to build a 'big honkin' fab' in Europe which could could involve a $95 billion investment over the next ten years.