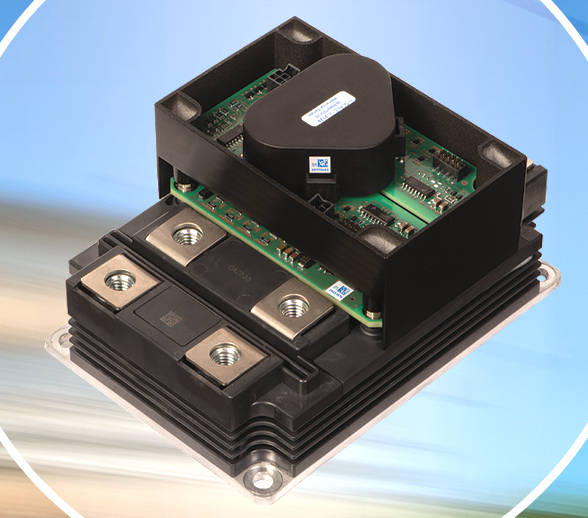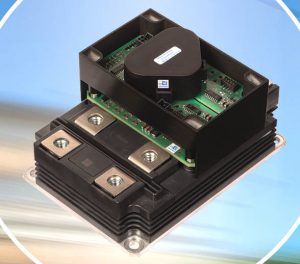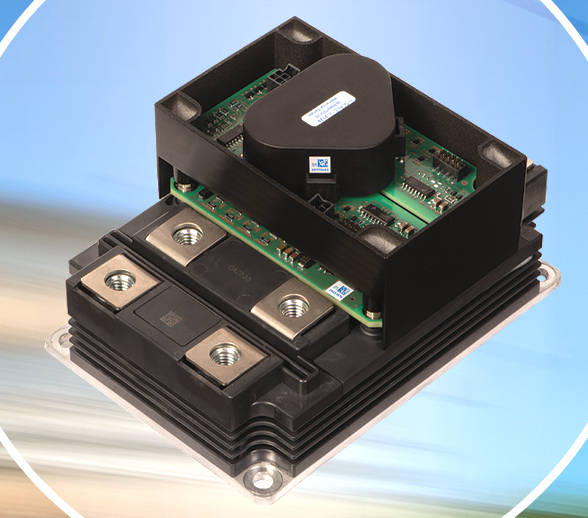 Applications are foreseen in light-rail and renewable energy generation.
"Scale-iFlex Single gate-drivers fit the outline of the latest standard IGBT power modules including the Mitsubishi LV100 and HV100, Infineon xHP2 and xHP3, ABB LinPak, and Hitachi nHPD2," said Power Integrations' marketing manager Thorsten Schmidt.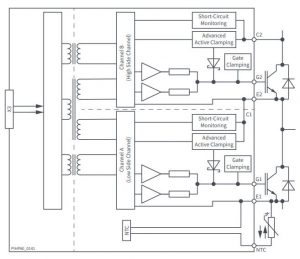 Each driver has two parts: the isolated master control (IMC) and module adapted gate driver (MAG). The IMC is independent of the target power module voltage class, and provides reinforced isolation of the power supply up to a 3,300V. MAGs are designed to match the individual requirements of specific power module types.
Output is 20A peak at 85°C ambient temperature with no air flow, or higher with cooling or at lower ambient temperature.
Both electrical and fiber-optic interfaces are available.
Built around the company's Scale-2 ASIC, the drivers have active clamping over-voltage protection and protection in case of short-circuit during turn-on.
Devices are conformally coated and have reinforced isolation, plus isolated housings ensure isolation between modules when they are mounted side-by-side, said the company.
The modules are pre-qualified to railway standards IEC 61373 – Class 1B (shock & vibration) and IEC 61000-4-x (EMC tests) and IEC 60068-2-x (serial environmental tests).
Burn-in is an option.
The Scale-iFlex Single product page is here – products are sampling now. gate-drivers are available for sampling now.