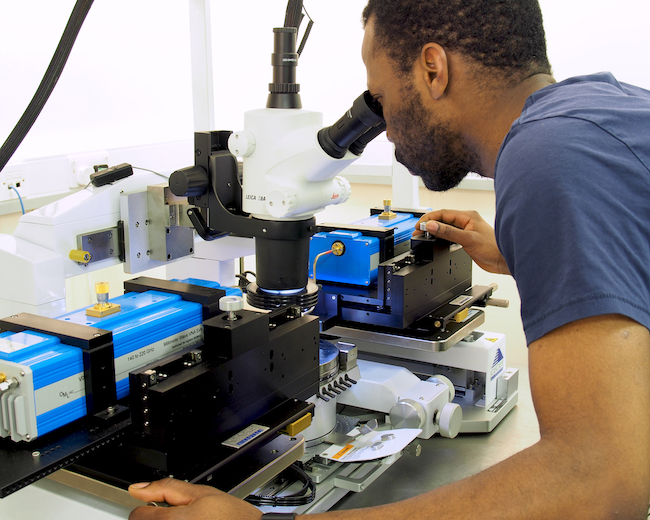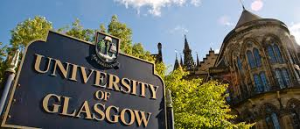 The University of Glasgow is building a test facility for 6G communications systems after securing a £2.6m equipment grant. 
The Engineering and Physical Sciences Research Council (EPSRC) have backed the University's plans to expand the existing Microwave and Terahertz research lab at its Electronic Systems Design Centre with new equipment. 
Researchers from the University's James Watt School of Engineering will work with partners from across the UK to develop a 'test cluster' – a suite of instruments capable of probing the features of new devices which will enable digital communication up to 50 times faster than 5G.
In 2020, scientists from around the world collaborated to publish a white paper outlining the technical specifications of 6G communications, and to explore how those recommendations could be implemented in new technology. Since then, work has begun in industry and academia to build some of the devices which will enable the delivery of 6G.
Professor Edward Wasige, of the James Watt School of Engineering, is the project's principal investigator. He said: "6G communications networks are expected to be commercially available by 2030, and to deliver transformative benefits beyond the already remarkable capabilities of 5G.
"However, there is still a great deal of work to be done to develop the infrastructure, spectrum and protocols that will support data transfer at the speeds of 1.1 terahertz and beyond to deliver 6G. Our new facility will play a key role in supporting the development of the technology which will underpin the next generation of wireless communications."
Professor David Cumming, Head of the James Watt School of Engineering, said: "Colleagues from across the School are developing world-leading technologies in wireless communications, optical networking and fibre-optics, millimetre-waves and ultrafast terahertz wireless links. Their expertise has made it possible for the School to win this significant new grant that will support excellent research in the years ahead.
"We're proud to be working at the leading edge of this exciting technology to help deliver the predicted capabilities of 6G in areas like low-carbon growth, self-driving vehicles and artificial intelligence."
Dr Chong Li, director of the Electronic Systems Design Centre (ESDC), said: "Our Microwave and Terahertz research lab has played a key role in the development of cutting-edge communications systems since it was established in 2006. It has generated more than £40m in grant funding and involved more than 80 PhD students and we are confident that this new test cluster will be equally vital in supporting cutting-edge research and development, as well as the education of the next generation of engineers."
Work on the two-year project, which is officially titled Millimetre-wave and Terahertz On-chip Circuit Test Cluster for 6G Communications and Beyond, or TiC6G, is expected to begin in January 2022.