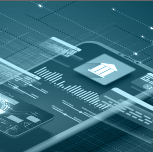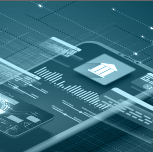 The free virtual webinar, entitled 'Why is Cellular connectivity so important to IoT?', will be held on Wednesday 8 December at 5pm GMT (11 am CST).
Areas covered in the webinar will include: the importance of cellular connectivity, the power of eSIM as "the next big thing", the benefits of eSIM for device makers and how to provision and deploy new devices quickly.
Digi-Key writes:
"An eSIM is not simply a new SIM, it's an entirely new way to connect. Developed by the GSMA and already widely accepted by the telecommunications market, eSIM is the new standard in SIM card technology. A rewritable chip built directly onto the device, the eSIM brings wide-ranging benefits to consumers, enterprises and IoT solutions."
You can register for the webinar here.
"By collaborating in partnerships across the ecosystem, the barriers to large-scale international IoT adoption can be broken down, making it simpler for customers to harness the power of eSIM," said Steve Alder, chief business development officer at Truphone.

"Together, Truphone and Digi-Key are focused on delivering a comprehensive, flexible, end-to-end solution for businesses of all sizes and ensuring that eSIM technology is being used to its full benefit."