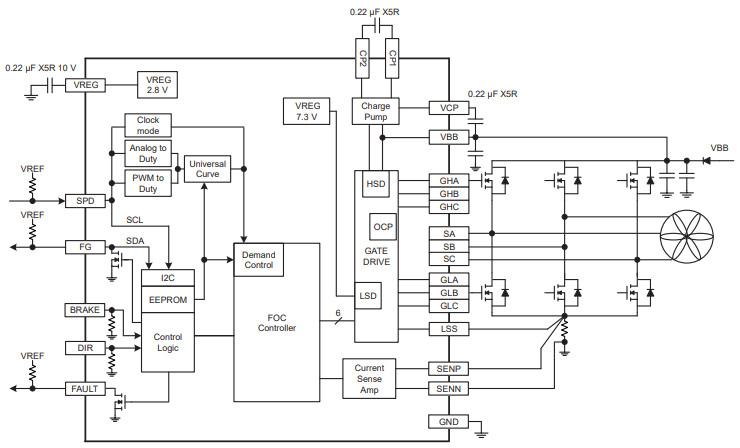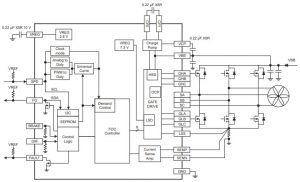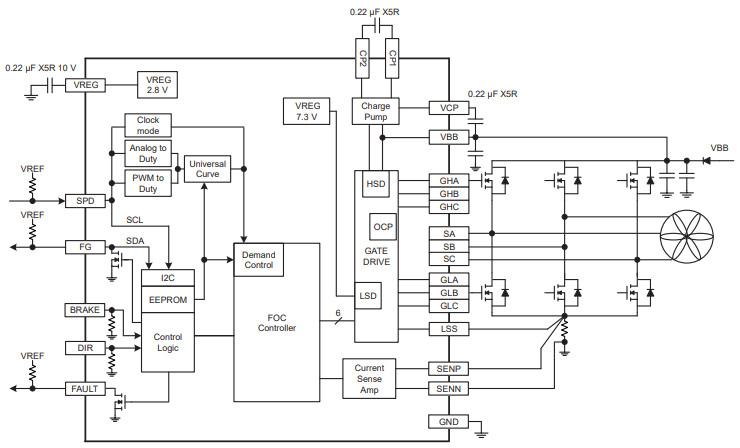 Called A89307, it uses field-oriented control to drive continuous sinusoidal current to the load.
"By design, electric and hybrid vehicles are quieter than traditional models with internal combustion engines, especially when they're stopped, and drivers are becoming increasingly sensitive to noise created by components such as cooling fans," said Allegro product director Steve Lutz. "The A89307's hardware-based algorithm makes it easier for designers to reduce noise."
No external sensors are required, nor software development as the designer selects parameters using a computer-based graphical tool and loads them into the IC's on-chip EEPROM.
Gate drivers are built in for an external six transistor three-phase bridge. Motors up to 500W can be controlled.
Constant torque, constant power and constant speed modes are provided, as well as an open-loop mode.
Start-up controlled from a standing start, from wind-milling and even reverse wind-milling. Field weakening is included to improve performance at high speed.
Motor speed is commanded controlled through analogue, PWM, or clock input, and RPM-to-clock frequency ratio is programmable.
An I2C interface is provided for setting motor-rated voltage, rated current, rated speed, resistance and start-up profiles. It is also used for on/off control, speed control and speed readback.
While designed for battery cooling fans, the IC can be used in air-conditioning blowers and liquid pumps in traction inverter cooling systems.
Packaging is 5 x 5mm 28pad wettable flank QFN.