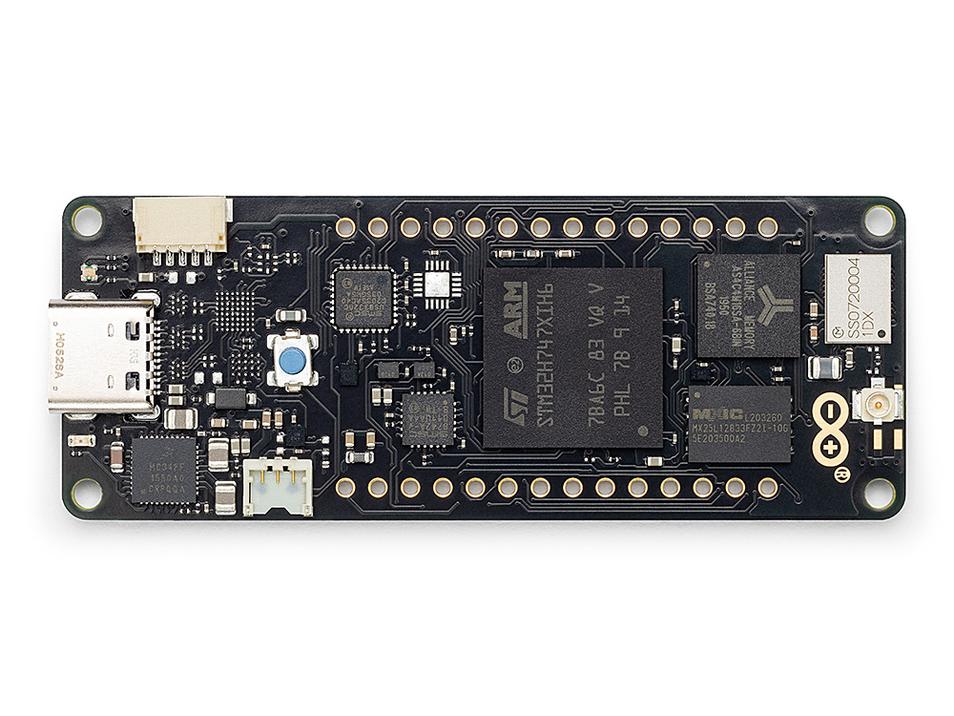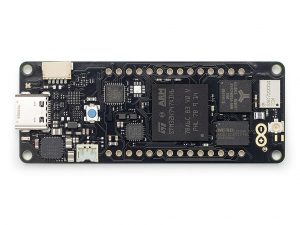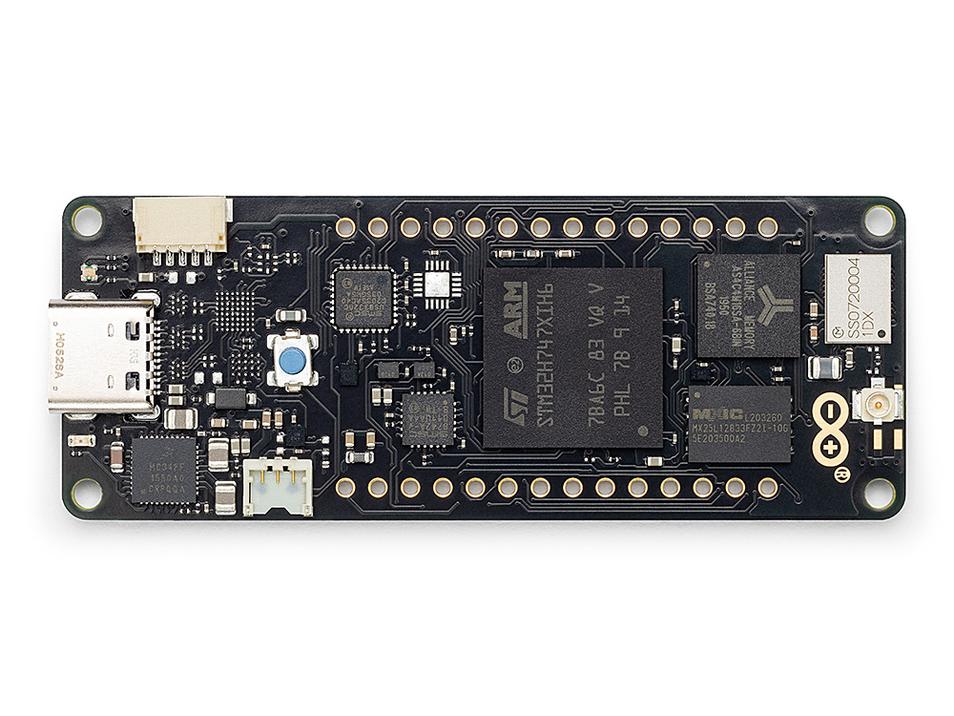 It's designed to support AI on the Edge and low-latency control, and there's an onboard wireless module to (simultaneously) manage Wi-Fi and Bluetooth connectivity.
There's also high-level programming language support (Micropython via an interpreter) and secure certificate storage and management, for security.
Specification
The Portenta H7 Lite Connected's main processor is a STM32H747 dual core, including a Cortex M7 running at 480 MHz and a Cortex M4 running at 240 MHz.
The two cores communicate via a Remote Procedure Call mechanism that allows calling functions on the other processor seamlessly, says Arduino.
Both processors share all the in-chip peripherals and can run Arduino sketches on top of the Arm Mbed OS Native Mbed applications, MicroPython / JavaScript via an interpreter and TensorFlow Lite for machine learning.
You can read more information here.
Arduino writes:
"The Portenta H7 Lite Connected offers twofold functionality: it can run either like any other embedded microcontroller board, or as the main processor of an embedded computer."

"For example, use the Portenta Vision Shield to transform your H7 Lite Connected into an industrial camera capable of performing real-time machine learning algorithms on live video feeds. As the H7 Lite Connected can easily run processes created with TensorFlow Lite, you could have one of the cores computing a computer vision algorithm on the fly, while the other carries out low-level operations like controlling a motor or acting as a user interface."
It's aimed at applications such as High-end industrial machinery, Laboratory equipment, Computer vision, PLCs and Robotics controllers.
Launch
The Portenta range was first launched at CES 2020 and we covered the Portenta Machine Control's release in May 2021.
Also, the Portenta H7 Lite, which came out in September, is the high-end Portenta H7 computer board without the video output, with one secure element rather than two, and with no Bluetooth or Wi-Fi.
Priced at €82 you can buy the Portenta H7 Lite Connected from the Arduino Store.
See also: CES: Arduino launches Portenta for industrial applications