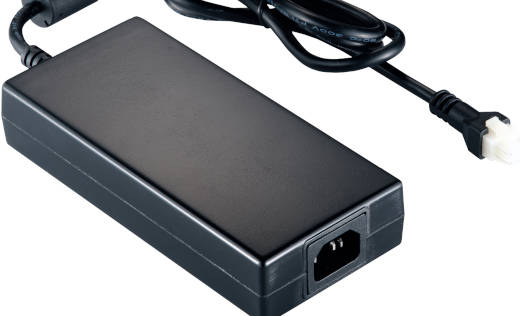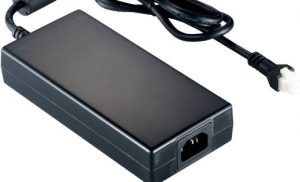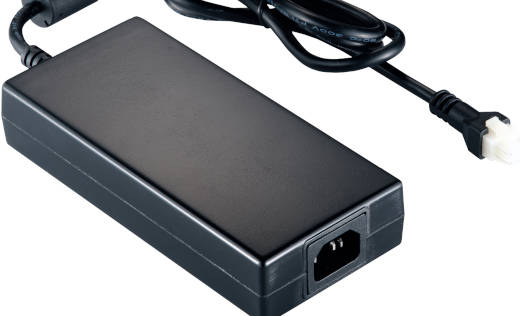 TGM300 series power adapters are Class II for IEC 60601-1-11 home healthcare needs.
"The GaN FET line achieves a power density greater than 9W/in3 and has a withstand voltage of 4,000Vac from input-output – 2xMOPP – and 1,500Vac from input-ground – 1xMOPP, deeming it suitable for use in-patient care environments," according to the company.
The units are 183 x 85 x 35mm and are available with single outputs of 12, 15, 19, 24, 48 or 56V.
Operating over 100 to 240Vac, variants with Class I IEC 320/C14 or Class II IEC 320/C18 input sockets are available.
Output is through standard Molex Mini-Fit receptacle (39-01-2060, with 45750-3111 terminals) – connector and cable can be customised.
Operation is across -20°C to +40°C ambient, derating linearly from 100% load to 50% load at +60°C, and up to 5,000m.
Average efficiency is 91 – 93%, and protections include over-current, over-voltage and short-circuit protections.
It has 300,000h minimum MTBF (full load, 25°C ambient, per Telcordia SR-332).
Approvals include: IEC 60601-1 Edition 3.1,  ANSI/AAMI ES 60601-1:2012, CAN/CSA-C22.2 No. 60601-1:14.
Class II models are certified to: IEC/EN 60601-1-6: 2015, CAN/CSA-C22.2 60601-1-6:11, IEC 60601-1-11:2015, ANSI/AAMI/HA60601-1-11:2015, CAN/CSA-C22.2 60601-1-11:2015.
The power adapter complies with IEC/EN 61000-1-2 4th edition EMC and immunity standards including EN 55011, 55024, 55032/FCC,VCCI class B (conducted and radiated emissions), EN 61000-3-2, EN 61000-3-3, EN 61000-4-2, EN 61000-4-3, EN 61000-4-4, EN 61000-4-5, EN 61000-4-6, EN 61000-4-8, EN 61000-4-11.
They also meets Energy Star 2.0, ErP stage 2, DoE Level VI, CoC tier 2, NRCan and GEMS level VI.