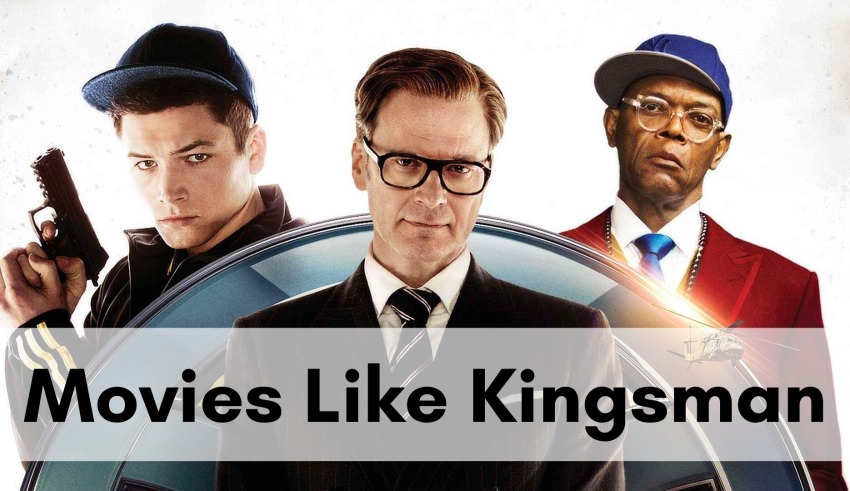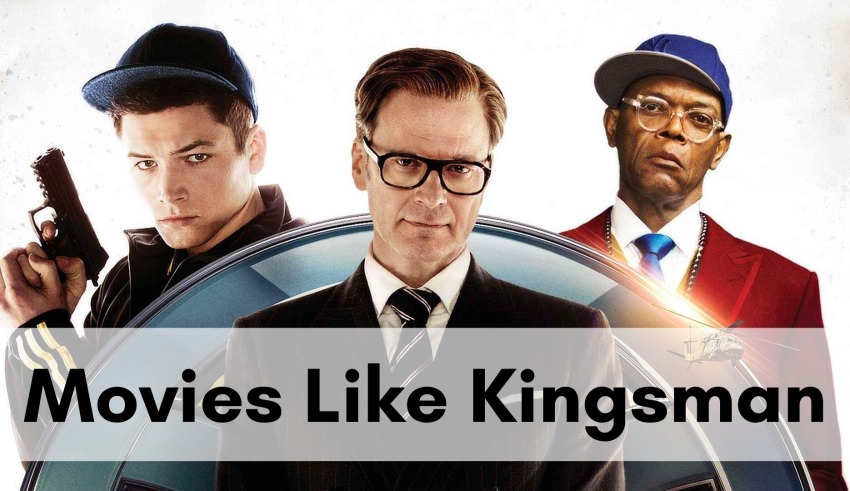 Kingsman is one of those rare movies that strikes a complete balance between action drama, character development, and humor. It provides a unique movie experience that leaves you wanting more.
Taron Egerton has done an impeccable job, especially as a newcomer in the industry. His character is the lifeline of this movie, which brings in an energizing vibe. 
Based on Mark Miller's popular comic book of the same name, Kingsman deals with the story of Gary Eggsy Unwin, who follows his father's footsteps to become private British Intelligence.
But that is just the beginning of Eggsy's career. What follows is a series of action-packed missions he embarks upon. 
Overall, Kingsman has all the elements that an outstanding action-spy movie must-have. But are there other movies in this genre that can match the level of excellence of the Kingsman? Fortunately, the answer is yes!
Here is a list of the ten best movies like Kingsman:
Red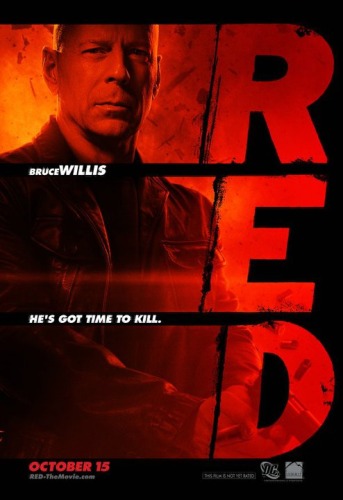 Available at Amazon Prime | Netflix
Red is a total entertainer starring A-list actors Morgan Freeman, Bruce Willis, and Helen Mirren, who'll make you fall in love with their characters.
The storyline revolves around the life of a retired CIA agent who is falsely framed for an assassination. To save his life from the deadly enemy, he partners up with another accused CIA agent to form a team called RED (Retired and Extremely Dangerous).
The aim of their mission is to break into the top-secret CIA headquarters and unfold the conspiracy against them. 
The plotline may sound serious, but it is well balanced with action and comedy. Not just that the performances and screenplay are so captivating that they will keep you hooked on your seats till the end. If you loved Kingsman, you will definitely enjoy watching Red.
---
Kick-Ass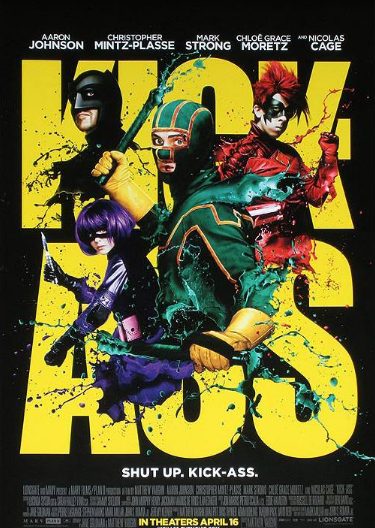 Available at Amazon Prime | Netflix
Premiered in 2010, this action-comedy is relatable, light-hearted, and inspiring. Based on Mark Millar's hyper-violent comic book, this movie tells the story of an ordinary high school teenager living in New York who wishes to become a superhero in real life.
So, he makes a costume for himself and fights local crime, which makes him sensational. Impressed by his determination, he gets approached by a father-daughter duo to help them dismantle the underground mafia operations. 
The strength of this movie is its powerful script and, of course, well-directed action scenes, unique costumes, and a lot of dark comedy.
The movie features a lot of violent graphics and profanity, but it is well-balanced by the humor and some emotional scenes. It is the best movie to watch with your teenage kids. 
---
Johnny English Strikes Again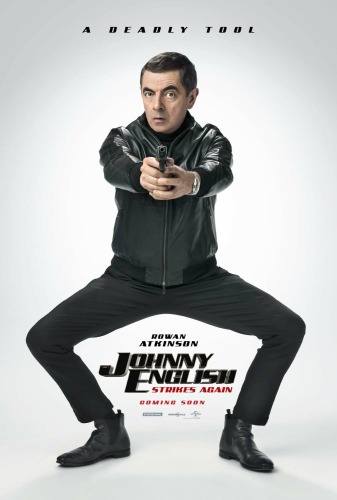 Available at Amazon Prime | Netflix
Who doesn't love Mr. Bean in a spy role? Johnny English is a wonderful series that makes a long-lasting impression on you.
It is a story about Johnny (Rowan Atkinson), an underperforming spy in the United Kingdom who is tasked to save the precious crown jewel of the country.
However, things never go the way he wants them to go which makes the scenes even more hilarious. Although Johnny tries his best to do the job that he is hired for, he always ends up in unfortunate events. 
Johnny English Strikes Again is a total delight to watch with your entire family. It is one of the funniest movies like Kingsman that will make your stomach hurt. There is nothing more that can be said about this movie to add to its glory.
---
The World's End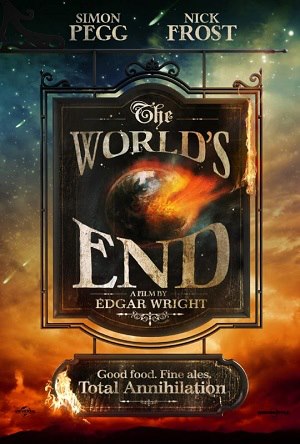 Available at Amazon Prime
This movie is the third installment of Edgar Wright's Three Flavors Cornetto Trilogy that deals with the reunion of a group of men who return to their hometown and decide to do a bar crawl they failed 23 years ago.
But their fun time turns into a haunting nightmare when they discover an alien invasion threatening humanity. Now they are the only hope for human survival on the planet. 
It is a classic comedy with the most unique and original concept of earthly disaster. The humor is so on point that you will not stop laughing till the end.
Besides this, the intelligent character development, amazing special effects, and action scenes make this movie a complete package.
The ending of the movie is really unexpected which makes the movie even more interesting to watch. It is one of the best movies like Kingsman that will keep you entertained till the end so do watch this one.
---
The Man from U.N.C.L.E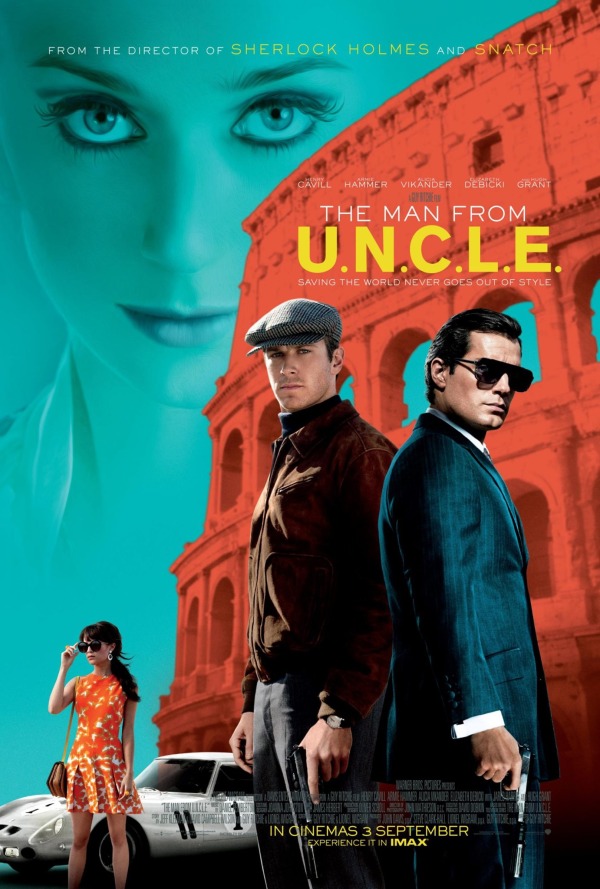 Available at Amazon Prime | Netflix
The Man from U.N.C.L.E is one of those few movies like Kingsman that you cannot avoid. Based on the popular 1964 MGM TV series of the same name, this action-spy movie follows two agents from the CIA and KGB.
Both of them team up during the peak of a Cold War to stop a crisis that can end the world. The storyline may seem very familiar but the screenplay and character development are what makes it stand out from the rest. 
With a witty and light-hearted vibe, this movie incorporates the 1960s style of spying. Watch this movie for the beautiful chemistry between Armie Hammer and Henry Cavill.
The movie is super entertaining with sharp dialogues, incredible action scenes, and great attention to detail. It is hands down one of the best movies like Kingsman that you cannot miss.
---
Spy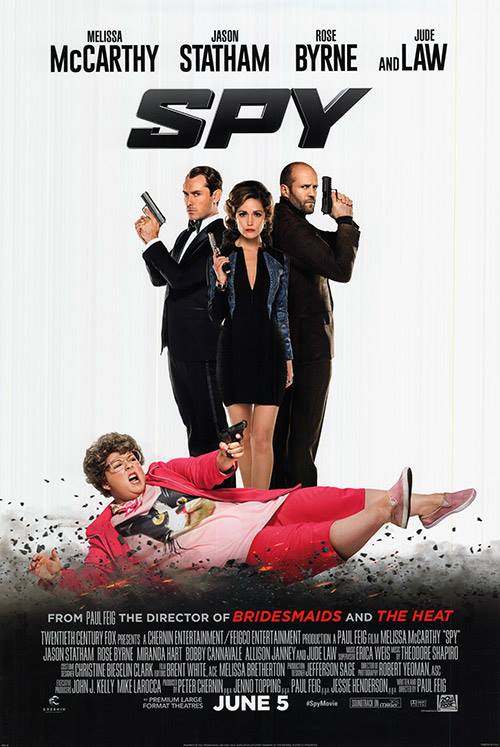 Available at Amazon Prime
Another gem in the action-comedy genre is Spy which is also considered as the sweetheart of all movies like Kingsman.
This movie revolves around the life of Susan Cooper (Melissa McCarthy) who is a desk worker at the CIA but wishes to become a spy someday.
Fortunately, she gets an opportunity to go on the field as a deep undercover to collect evidence against a deadly arms dealer who is planning to create a global disaster.
What follows is a series of hilarious action-comedy that will make you laugh your guts out. 
Spy is a wonderful movie with effortless acting by Melissa McCarthy who single-handedly carries the entire film forward. It is the perfect choice for a family movie night or a sleepover night with your friends. So, don't pass on this.
---
Trading Places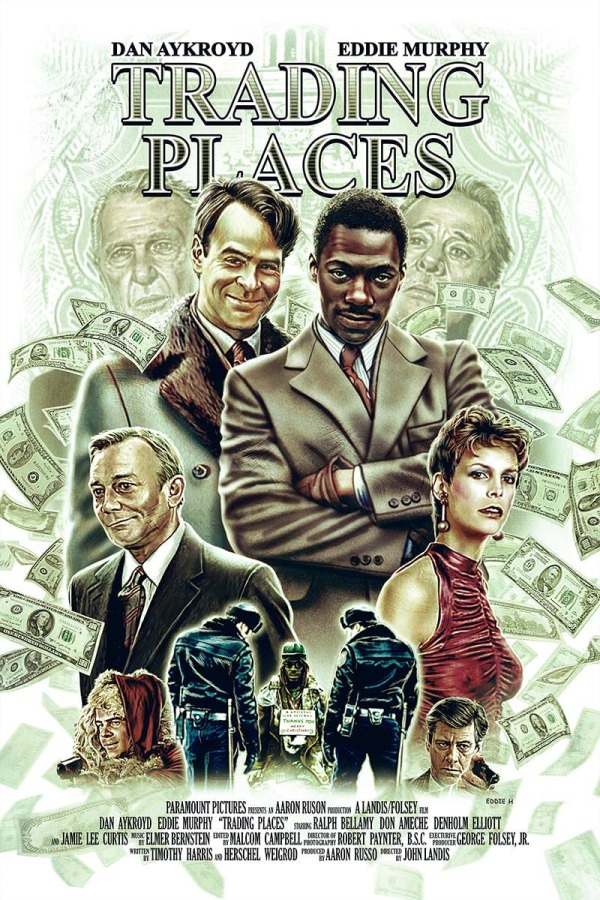 Available at Amazon Prime
This one-of-a-kind movie deals with the story of an upper-class commodities broker (played by Dan Akroyd) whose life crosses paths with a homeless street hustler (played by Eddie Murphy) when they unknowingly become a part of an experiment.
As their life intertwines with one another, the homeless hustler lives a life of luxury and the broker gets down to the slums. Realizing that they both were a part of a bizarre experiment, they team up together to seek revenge.
Following a Prince and Pauper theme, where the prince turns into a pauper and vice versa, this movie entertains you till the end.
It has a goofy and witty vibe with terrific performances by Akroyd and Eddie Murphy. If you love classic comedy social satires then go right in for this movie.
---
X-Men First Class
Available at Amazon Prime
X-Men First Class is the seventh installment of the X-Men series which showcases the origin story of Erik Lehnsherr and Charles Xavier popularly known as Professor X and Magneto.
This movie mainly explores their friendship and their different ideologies regarding the protection of the mutants. It is quite different from the usual X-Men series but still very interesting to watch.
Since the movie is set in the 1960s Cold War era, it incorporates the theme of Cold War spies. Unlike the previous X-Men movies, this installment is much more fast-paced with good action, compelling performances, and a surprising finale. 
You must be wondering how X-Men First Class relates to Kingsman.
Well, in this installment the mutants partner up with secret service agencies of Russia and America to take part in some of the spy activities which the two countries are carrying out. Thus making it an out-of-the-world action movie of all time.
---
Deadpool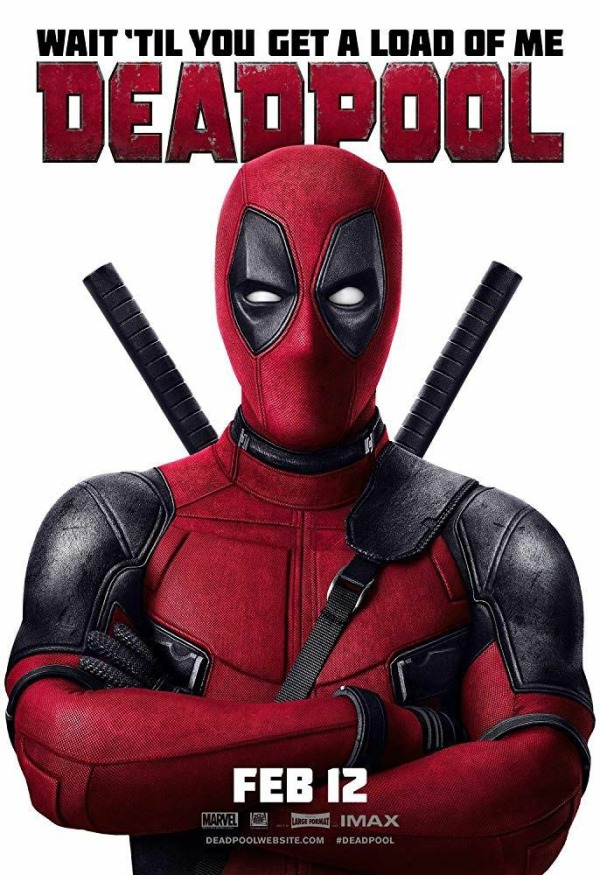 Available at Amazon Prime
The reason why Deadpool is on this list is because of the non-stop laughter with hilarious jokes, and some amazing action sequences featuring a lot of sword fights, guns, and gory violence.
Besides all of the action, there is also a romantic twist to the movie that makes your heart melt at the end. This all-in-one package is the reason why Deadpool became instantly popular worldwide. 
Based on the Marvel comic character of the same name, the story of Deadpool follows the life of a fast-talking mercenary who is also an eccentric anti-hero battling cancer.
He survives a rogue experiment that gives him superhuman strength and fast healing powers. He is on a quest to save the love of his life and take revenge on the mad scientist who disfigured his face while trying to cure his cancer.
---
The Hitman's Bodyguard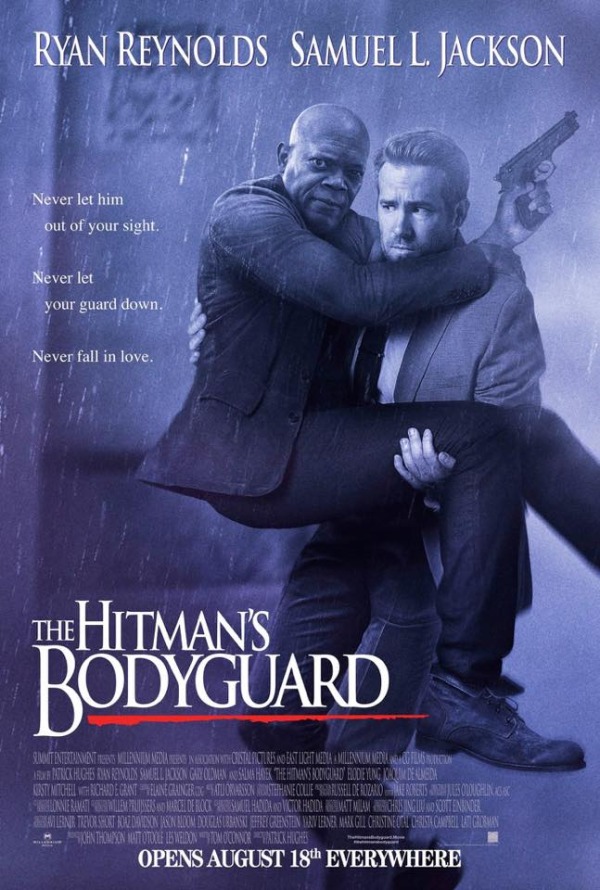 Available at Amazon Prime
This list would be incomplete without mentioning 'The Hitman's Bodyguard'. Much like its name, this movie is hilarious and nonsensical.
It deals with the life of a top agent who is tasked to protect one of the most notorious hitmen in the world. The life of the hitman is very important because he is to testify at the International Criminal Court. 
Seeing the plotline, you may think that the movie is going to be a chaotic yet hilarious adventure with lots of high-speed car chases, boat escapades, and action.
Well, you are absolutely right! The movie has amazing moments of entertaining action and comedy.
It is indeed a buddy-action movie with comical chemistry between the two leads Samuel L Jackson and Ryan Reynolds who win over your heart. This action-packed movie perfectly fits the genre of Kingsman so don't miss out on it.
---
Conclusion
Kingman is one of the best spy movies of all time with versatile characters, amazing storyline, seamless use of technology, and thrilling action scenes.
It has everything that an action movie lover needs and to top it all it has good humor as well which makes it a classy entertainer. 
If you have watched the Kingsman series then the above list of movies is just perfect for you. These movies belong to the same genre of action/comedy that will keep you entertained for a long time.
So, go through the list thoroughly because some hidden gems of this genre will blow your mind with their storyline and screenplay. And don't forget to revisit the list to pick the next one!