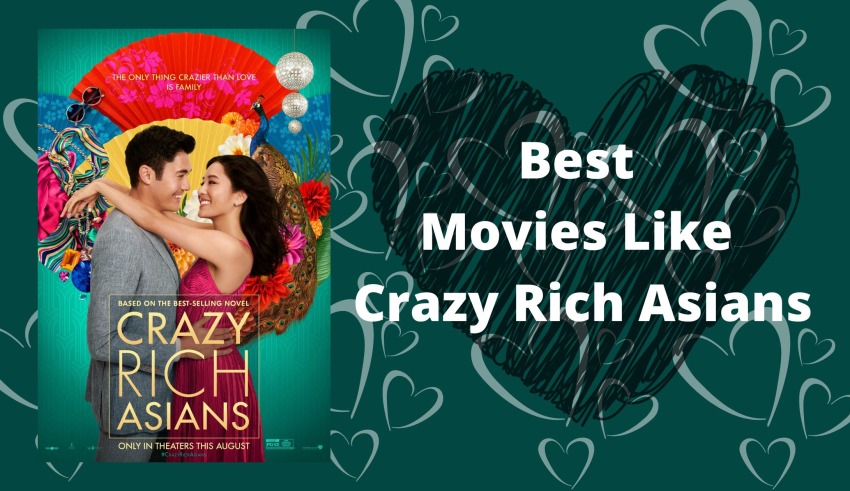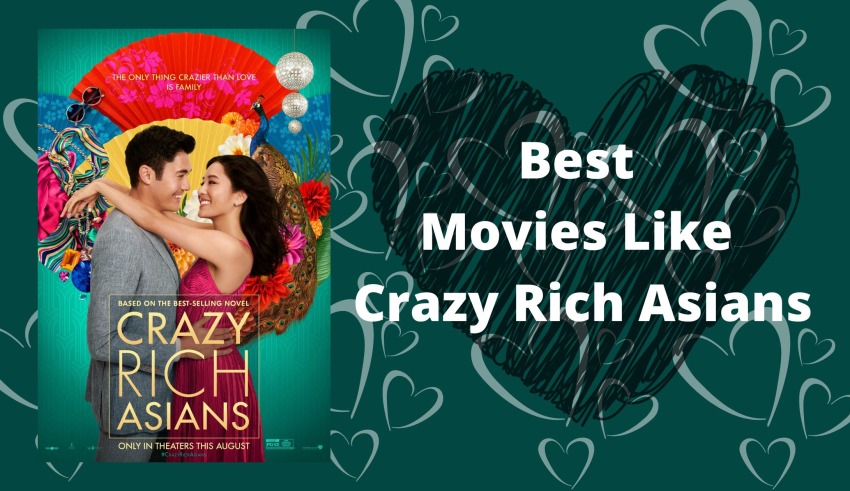 Crazy Rich Asians is a movie that a lot of us have liked. Being a drama, Crazy Rich Asians has got a lot of attention it needed to make it one of the most popular movies on the internet. However, if you have watched Crazy Rich Asians and you want something similar in taste, then today's article is just for you. We're going to talk about the ten best movies to watch if you loved to like Crazy Rich Asians and here it goes. So without further ado, let's begin:-
Here is the list of the 10 best movies like Crazy Rich Asians.
My big fat greek wedding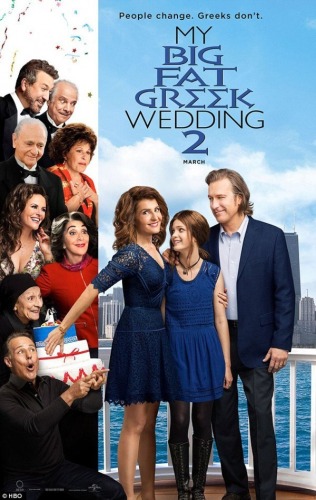 Available at Amazon Prime | Netflix
As the name suggests, this movie has every element that you'll like, if you liked Crazy Rich Asians. The wedding element is right in the name and the "crazy rich" part, is also right there in the name as well. Coming to the plot, my big fat greek wedding is a story based on a girl named taula who belongs to a portokalos family falls in love with a Greek guy named Ian miller.
However, surprise surprise, Toula's family isn't really supportive of the entire wedding and hence has a lot to say on the matter. The storylines up all the mishaps and crazy stuff that happens at the event and hence is a movie that you cannot go wrong on. The wedding is a traditional greek wedding which is what makes it even more binge-able. We're sure if you liked cray rich Asians, you will definitely like this movie as well.
---
Monster in law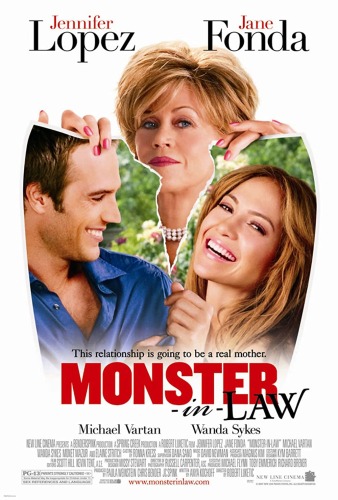 Available at Amazon Prime | Netflix
Just like how Nick's mother is skeptical of Rachel at first, but then Rachel understands that nick's mother will budge in if she stands up for herself. A similar story plays out in monster in law, where Jennifer Lopez and Janes Fonda get into a rivalry that sets them out on a blood hunt.
Much more bizarre, broad, and gore, the monster in law is a great movie to watch. Because of the rivalry, the movie comes up with a plethora of scenes that make you laugh, make you weird, and hence is an emotional roller coaster. With the elements of fun, drama, and comedy, the monster in law is a must-watch and hence we highly recommend watching it. If you've just finished Crazy Rich Asians, then this might be the perfect next movie for you. 
---
The big sick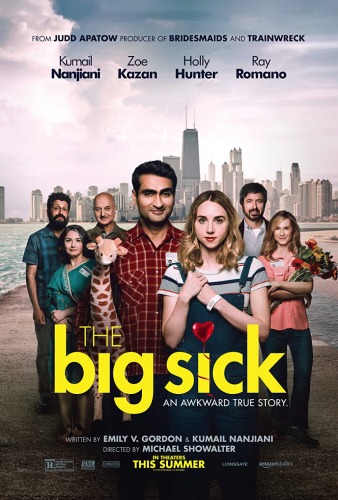 Available at Amazon Prime | Netflix
Next on the list is yet another, medical drama/comedy, the big sick. Now a lot of you might find it weird to put this movie on the list because, most of this movie takes place in a hospital, which is an entirely different type of premise than a wedding.
However, you will come to notice the similarity between the big sick and the Crazy Rich Asians when you see that two families are trying to get along to support their children in a state of emergency. This does not imply the shift is quick because the differences are quite prominent.
However, keeping their children in the foreground, the families learn to adjust and co-habitat with the other family, so that they can pull through this tough time. The couple is also happy to notice such a change and the end comes off as really wholesome. Also, you will be thrilled to know that this movie is based on real-life, and is about none other than the writers of this movie. If you loved Crazy Rich Asians, you will love this movie as well. 
---
Roman holiday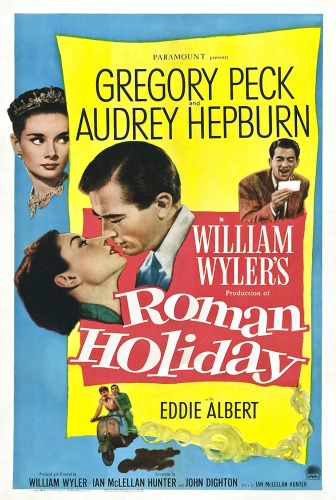 Available at Amazon Prime | Netflix
Now, this movie can provoke nostalgia for some of you out there but is a movie that is similar to Crazy Rich Asians. The Roman holiday is one of the first movies where royalty, falls for a regular person. This does not mean, Nick from cray rich Asians was royalty, but with the surreal amount of money he had, he might as well be treated like one. Coming back to the roman holiday, this story talks about a princess who spends a wild day with an American reporter played by Gregory peck.
However, things take a different turn when the princess understands that society or her own family does not accept this kind of gesture and hence results in a tonne of drama happening throughout the movie.
The roman holiday is a free ticket to Rome if you're feeling sad about sitting inside your house through the entire pandemic. Just as you traveled to Singapore with Crazy Rich Asians, the roman holiday is also going to take you to Rome and hence help you have a good time. If you like Crazy Rich Asians, then you'll love the roman holiday. 
---
The farewell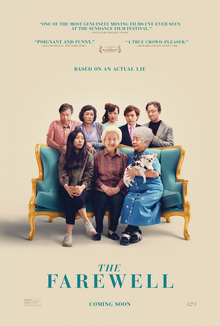 Available at Amazon Prime | Netflix
Unlike Crazy Rich Asians or the other movies mentioned on this list, the farewell is set on a story where the eccentric family tries to decide what's best for their grandmother who has a terminal illness.
They do decide on keeping it quiet, but things take an interesting turn when the protagonist steps in. a Chinese household, much like the one from Crazy Rich Asians, but a crisis much more real and somber.
The farewell is a movie that will take you through emotions and hence is the perfect movie to watch if you like Asian families and how they deal with things. Overall, a wholesome movie that has bits of comedy and drama is what best describes the farewell. Hence we highly recommend you put this one on your list. 
---
The feels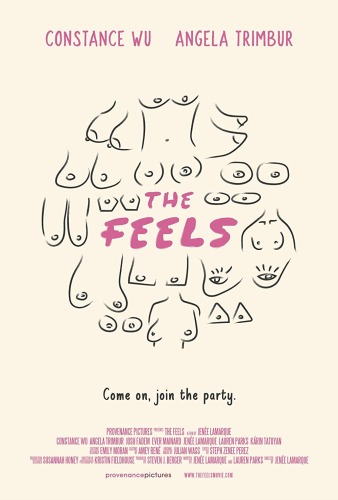 Available at Amazon Prime
The movie revolves around a bachelorette party which takes a turn as alcohol does the talking. A group of seven gay friends, out of which two are getting married meet up for their bachelorette party where a ton of secrets are revealed as alcohol acts as the truth serum.
Finally, the bachelorette party ends with a realization that maybe this marriage isn't the best idea, as either of the partners isn't as sincere as they thought they are. Containing all the elements of drama, jealousy, and acceptance, the feels is a very similar movie to that of Crazy Rich Asians and hence is the perfect watch for anyone who has just finished watching Crazy Rich Asians. The feels will give you a good time and you won't regret watching it at all. 
---
Seoul searching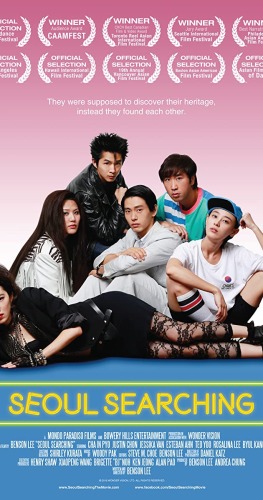 Available at Netflix
With the word Seoul right in the name, this movie is one of the most interesting Asian dramas you may have ever watched. In the early 1980's south Korea set camps for Korean children who were born and raised abroad, called "gyopo" to help them understand their culture better.
However, things take an interesting turn when three boys from the United States, Mexico, and Germany meet three girls who rock their world. This movie consists of a tonne of scenes that can make you laugh, goof you out and hence is the perfect feel-good movie to watch. And with all the Asian people in the cast, you're going to have a good time watching this movie, with your friends.
---
The greatest showman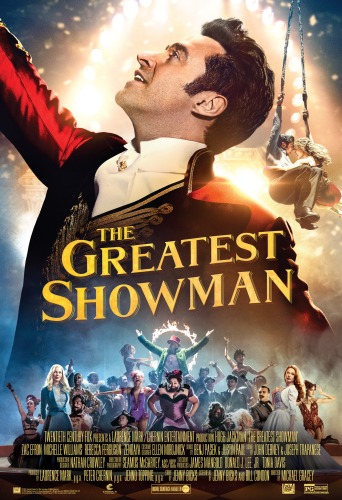 Available at Amazon Prime | Netflix
The greatest showman is a great movie to watch if you have just watched Crazy Rich Asians. Even though the premise of the movie is entirely different, it does contain that drama, the elements of joy and jealousy carried through a great musical directed by Michael Gracey starring Hugh jackman.
The greatest showman is a story about the start of show business and leaves us all in awe of the message that's transpired in the end. With more than just drama and storytelling, the greatest showman will touch your hearts as well.
If you like watching movies that send a message or if you like watching musicals then, the greatest showman is the movie that you should watch. Overall, a great movie and hence a must-watch.  Plus you're getting Hugh Jackman as the star cast, what more could you ask for. 
---
Isn't it romantic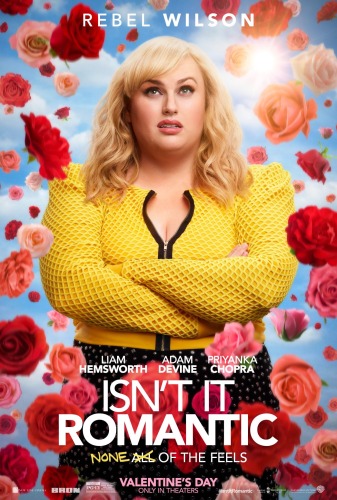 Available at Amazon Prime | Netflix
Isn't it romantic is a roller coaster of emotions, and fun ones at that. This movie starts with Natalie, who is a fan of Hollywood romcoms and is a true believer of the "sweeping of the feet" kind of love. However, as the years pass, she realizes that there is nothing like a prince charming in real life that will magically take you and your problems away.
Natalie is a new yorker who finds it usually difficult to pay her rent and one day trying to fight her mugger, she finds herself unconscious. What happens next is no short of a fairy tale, however, the only person she can trust is her gay neighbor.
Stuck in this reality, she desperately wanted to be hers, Natalie has to fight her best friend as a rival and in a constant to and fro to go back to the reality she was in. this movie has a lot to say and has all the elements that can keep you laughing. This is the perfect movie to watch after Crazy Rich Asians, if you want something, laughable and have a good time watching. 
---
Ali's wedding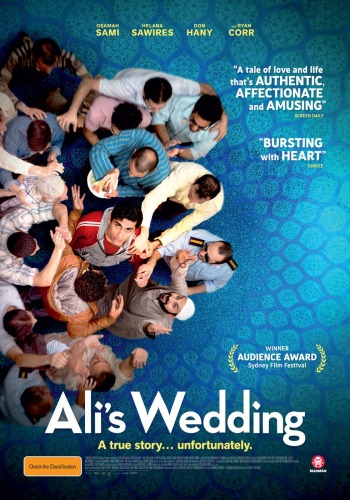 Available at Amazon Prime | Netflix
Ali's wedding is a perfect match for Crazy Rich Asians. With more elements of romance, Ali's wedding is a story set on a simple guy from a Muslim family that's Ali because every Muslim boy is "Ali". but keeping that aside the protagonist is stuck between choosing his family or a Lebanese girl from Australia that he fell in love with.
The simple conundrum makes it the perfect thing to watch, to have a good time, and also to have great laughs while doing so. If you like Crazy Rich Asians, we're sure you're going to love this one for sure. 
Conclusion
The ten movies mentioned above are ones from different timelines yet match perfectly to what Crazy Rich Asians have to convey. If you liked watching Crazy Rich Asians and are looking for more stuff like it, then any of these movies from the list above can make you happy. We're sure you will have a great time watching these movies. Till then, keep scrolling!