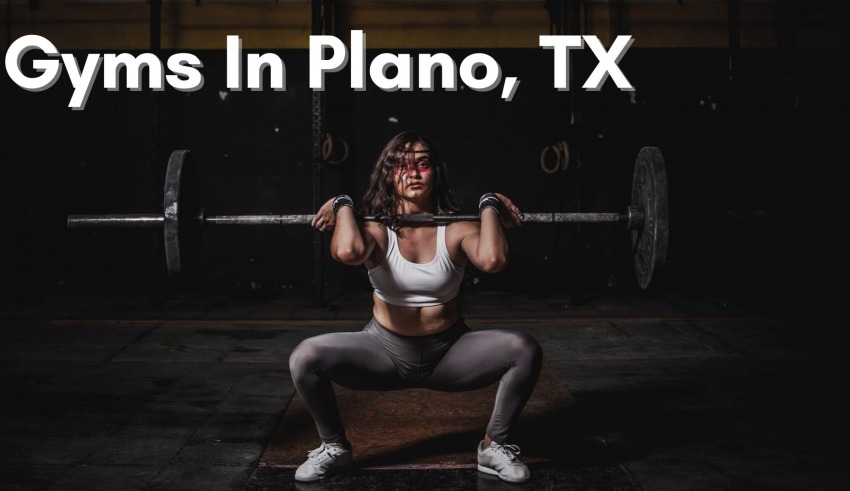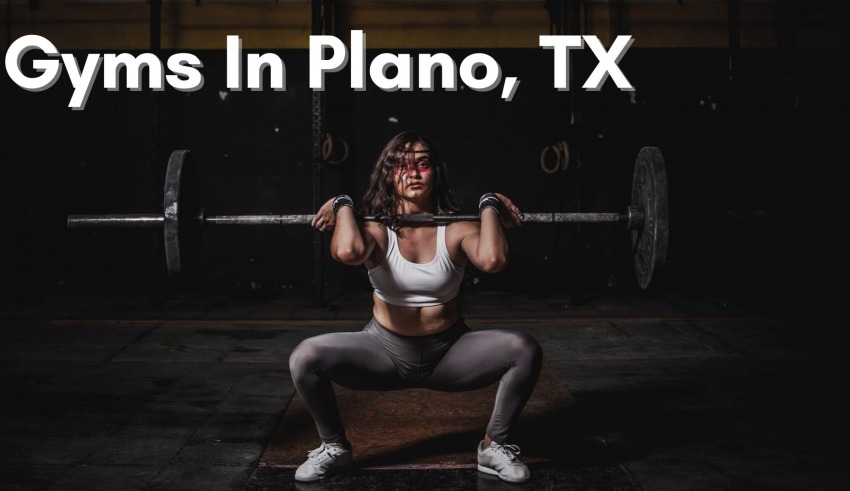 The good news is that when it comes to exercising, you have several alternatives. The advantages of going to the gym are numerous, ranging from fitness courses and cardio equipment to strength training and other leisure pursuits. Regular exercise has undeniable physiological, mental, and physical benefits. It not only enhances your mood and allows you to live longer. It also boosts your energy, increases lean muscle mass, lowers your risk of certain health issues, and helps you control your weight. We have created a list of the Best Gyms In Plano for the people leaving in Plano, TX.
The majority of individuals believe that joining any sort of gym facility offers several advantages. As well as the optimum sort of facility for an individual is determined by what that person needs, which includes convenience. According to a recent study, those who subscribe to a gym within 5 kilometers of their home are more likely to go regularly. Individuals who joined more high-end facilities, on the other hand, were more inclined to utilize them regardless of distance.
Regular gym users are more likely than non-gym users to satisfy the daily physical activity recommendations. Regularly investing money and time in exercise and keeping a healthy lifestyle will pay off in the form of improved health and well-being throughout your life.

Here below is the list of the 10 Best Gyms In Plano: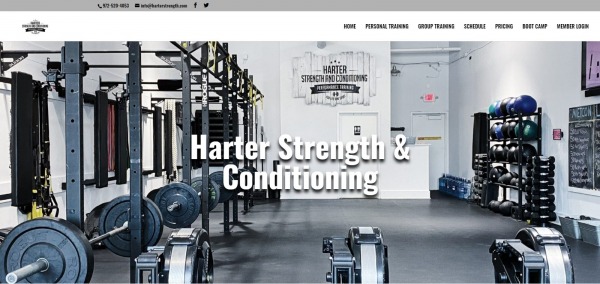 In our list of Best Gyms In Plano is Harter Strength. The workouts at Harter Strength are created to help you improve your body composition, performance, and general fitness. You're paying a skilled coach to guide you through each workout when you train with them.
The typical gym costs a membership fee, plus additional fees for a personal trainer or specialized group programs. There is no admission fee when you train with Harter Strength; instead, you pay for genuine results and leading instructions. 
They are dedicated to your achievement and live for it. It's what motivates them to accomplish what they do, and they're eager to help everyone achieve their objectives. Tell them your objective, and they'll help you tailor your exercises to meet it.
Choose advanced versions of exercises, the correct weight, and tempo changes to change up your routine. During their exercises, they will guide you to make decisions that are in line with your objectives.
---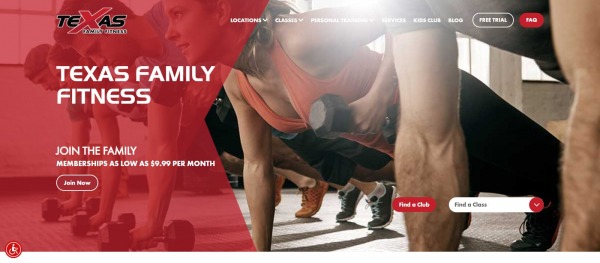 Texas Family Fitness in Plano has everything you'll need to reach your fitness objectives. A huge free weight area, cardio equipment, machine weights, a group workout room, and a kids club are all available in their 39,000-square-foot gym.
Yoga, Pilates, Zumba, MixedFit, and PiYo are just a few of the group exercise programs available. Texas Family Fitness is the answer for everyone, from seasoned fitness enthusiasts to those who are just getting started.
Step aerobics, cycle, Pound, Turbo Kick, HIIT, and more energetic cardio programs are available from expert trainers at Texas Family Fitness. Dance is a fantastic way to burn calories while having fun. There are many different to choose from.
Work your body and relax your mind with a range of invigorating pilates and yoga courses. Their strength training sessions help you grow lean muscle by increasing total body functional strength, muscular endurance, and muscular strength.
---
24 Hour Fitness has been a pioneer in the exercise business for over 35 years. It continues to help people change their lives every day through fitness.
Clean and spacious facilities with a diverse range of strength, cardio, and functional training equipment provide a friendly atmosphere for members to reach their goals.
Through group fitness classes, personal training, and virtual training, their unique technology and devoted staff of coaches give individualized assistance at their facilities and home.
You'll notice the difference the moment you walk into their Plano gym. A hive of activity and creativity, as well as a welcoming community. Unrivaled facilities and some of Plano's top studio classes.
Come in and find everything you dreamed of and more, all under one gym membership and one massive roof. At 24 Hour Fitness, they envision their clubs as the ideal daily escape, where inspiration and companionship are only part of the deal.
---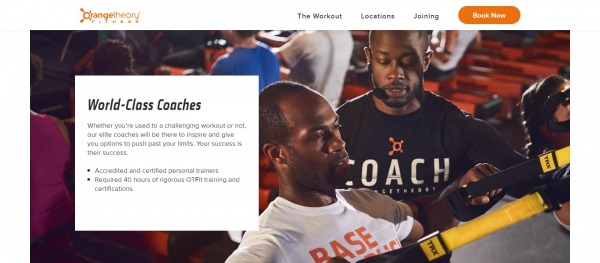 It's a cumulative body group exercise that incorporates physics, psychology, and technology. It assures that you get through your session itself from the inside.
It's made to rev up your metabolism for greater calorie burn, better outcomes, and more self-assurance, all in the name of giving you more life. Because the job you perform in their studio will have a huge impact on the rest of your life. 
Your coach will take you through our 5 different heart rate zones: resting, easy, difficult, unpleasant, and All Out during their heart-rate-based HIIT exercise, advising you when to push harder and when to draw back for recuperation.
Whether you're used to a difficult exercise or not, their top instructors will motivate you. They provide you with choices to go past your limitations. Your success is their success, and each trainer is certified and recognized in the field of personal training.
---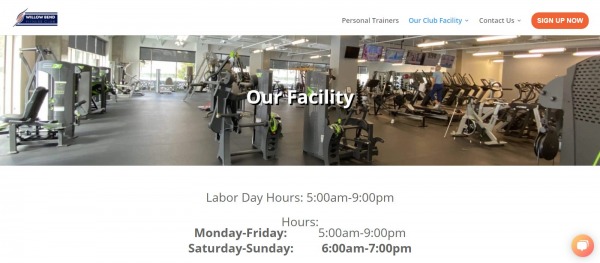 At Willow Bend Fitness Club in West Plano, it's simple to get to and from. You'll find all of the equipment you'll need for a great workout. In terms of showers, locker rooms, and equipment, this West Plano Club provides all you need.
Their facility has been updated in the last year. They continue to develop so that you get the greatest possible experience. 
Using this Prime Equipment range, each of their trainers is taught to design a program that will improve stability, strength, and flexibility.
Finally, if you simply want to come and exercise on your own, they can schedule a time to instruct you how to use the equipment and advance your routines.
They want to make this procedure as simple as possible for you. If you join with a guest pass at their Plano Club, you may cancel at any time.
Even if you only join for a month, they do not have a commitment period. You may cancel at any moment, and your membership will be immediately terminated.
---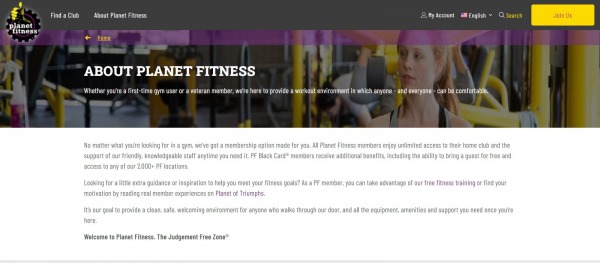 Planet Fitness aspires to offer a welcoming and respectful exercise environment for everybody. That's why Planet Fitness Plano, TX goes to great lengths to ensure that its facility is clean and welcoming. Their staff is pleasant, and that their qualified trainers are there to assist.
You'll always feel welcome in their Judgement Free Zone, whether you're a first-time gym-goer or a seasoned fitness pro. Planet Fitness provides cheap beginning costs, no-commitment alternatives. It also provides the PF Black Card, which entitles you to all of the benefits.
They foster an atmosphere in which you can unwind, go at your own pace, and do your own thing without fear of being judged. Their small group training sessions, customized exercise programs, and certified trainers will help you get the most out of your fitness experience.
Their mission is to provide our members with legendary service at all times.
---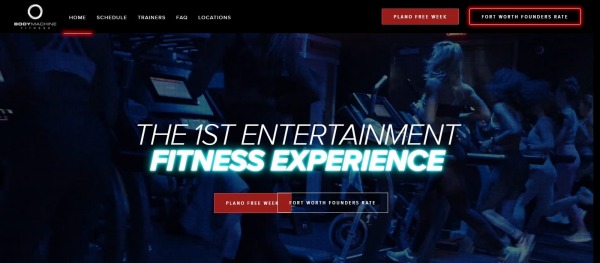 Body Machine Fitness is a large nightclub-like gym with powerful mixes, light shows, and epic builds that crescendo into chest-pounding drops that will submerge you in the room's throbbing and pulsing energy.
That's why they say you have to see it to believe it. They're the world's only fitness studio with a full-time music producer, DJ, and lighting designer on staff. 
At Body Machine Fitness, every day is a fresh performance, with spectacular mixes from the world's top musicians, all precisely synchronized with the lighting to fit the activity.
At Body Machine Fitness, the atmosphere is energizing and addictive. Their nightclub ambiance will distort time as you hustle and sweat through alternating sets of high-intensity cardio and strength training routines.
You'll never get bored because no workout is ever the same. Don't be intimidated by the workouts; they're challenging but enjoyable, and they're scalable to any fitness level. There are modifications for everything, and they will guide you through the process.
---

At Metroflex Gym, you'll find anything from a ragtag collection of equipment to an amazing assortment of competition-grade lifting equipment. The Metroflex gym is a great place to go if you enjoy lifting weights and pushing yourself.
You can do it everything here, whether you want to build muscle, lose weight, or get stronger. At the front, you'll be greeted by the nicest dog, and you'll instantly enjoy this location. You can tell this place is serious about what they do when you shake hands with the owner and chat with him.
They believe in fueling your body with high-quality foods rather than the hyped-up pills that are sometimes pushed on eager clients wanting to gain muscle or reduce weight.
They want you to train here, and as long as individuals have objectives and want to challenge themselves, facilities like Metroflex gym will always be needed.
---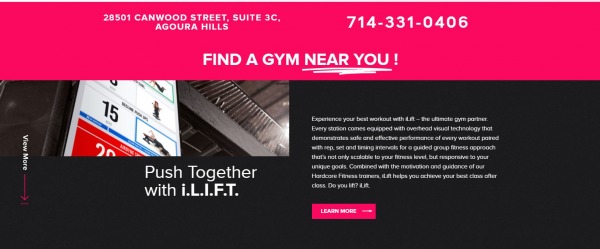 Hardcore Exercise has incorporated the advantages of numerous group fitness methods into a single, high-intensity workout that sculpts, develops, and conditions you to be your best self, class after class. They recognize how scary exercise can be, so they've made it simple to get started and stay motivated. 
Their method combines award-winning group fitness sessions, nutrition, and community to create an experience that ticks all the boxes for long-term physical changes.
Members of all fitness levels may accomplish their fitness objectives with the aid of their visual exercise guidance system, effective custom-designed equipment, and trainers who guide and inspire them.
Hardcore Fitness is the perfect gym buddy, allowing you to get the most out of your workout.
Every station has overhead visual technology that displays safe and effective exercise execution, as well as a rep, set, and time intervals, enabling a guided group training approach that is not only adaptable to your fitness level but also sensitive to your specific goals.
---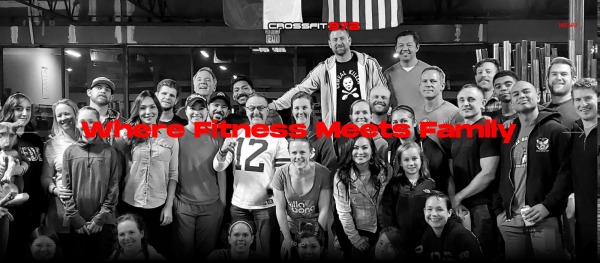 CrossFit is a high-intensity workout with continuously changing functional exercises. Crossfit972's exercises are all built on functional movements, which incorporate the best elements of gymnastics, weightlifting, running, rowing, and other sports.
These are life's fundamental actions, and they transport the heaviest weights over the greatest distances, making them perfect for getting the most work done in the least amount of time. Intensity is measured as work divided by time—or power—and is necessary for good results.
The more labor you perform in a shorter amount of time, or the higher the power output, the more intense the effort. Functional exercises and intensity, along with a continuously diversified approach to training, contribute to remarkable fitness gains at Crossfit972.
CrossFit972 uses a tried-and-true workout approach to help you achieve your goals. 
CrossFit972 may improve your physical and emotional health, as well as your fitness, with the correct coaching, even if you're a fitness novice. Its staff concentrates their efforts on devising innovative and efficient workouts to assist you in achieving your specific objectives.
With the Fitness Fam, you'll get in the greatest shape of your life while having fun.
---
But What Are the Advantages of Working Out in a Gym?
The most essential thing to remember whether you have a gym membership or are considering getting one is that you must use it. Gym workouts offer the benefit of allowing you to exercise in many methods. So coming to the gym every day does not have to get monotonous.
Gyms give a secure and pleasant place in which to exercise. While riding an exercise bike or running on a treadmill, you won't have to worry about traffic or inclement weather.
Qualified group fitness instructors and personal trainers will also be on hand to show you how to properly and efficiently execute the activities you choose. The workout equipment is frequently properly maintained, and the facility is clean and sanitary, lowering your chance of injury even further.
It's difficult to stick to a fitness regimen when you're working out alone at home. After a few trips to your new gym, you'll likely notice that the same folks are working out at the same time as you.
Your fellow exercisers share your desire to get in shape and maintain a healthy lifestyle. You share a similar link as members of the same fitness club. This may be motivating and assist you in sticking to your commitment.
Furthermore, the facility's personnel can provide guidance and assistance to help you achieve your fitness objectives. This might involve everything from workout program creation to dietary counseling to assistance with quitting smoking or making other lifestyle adjustments.