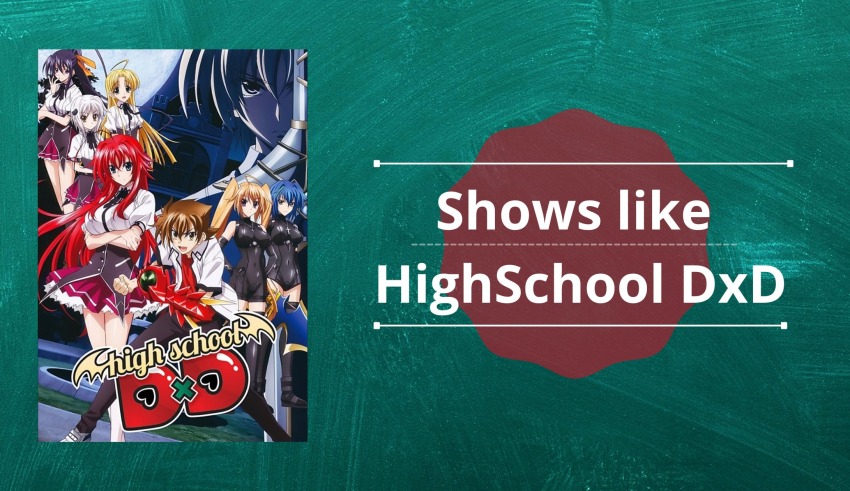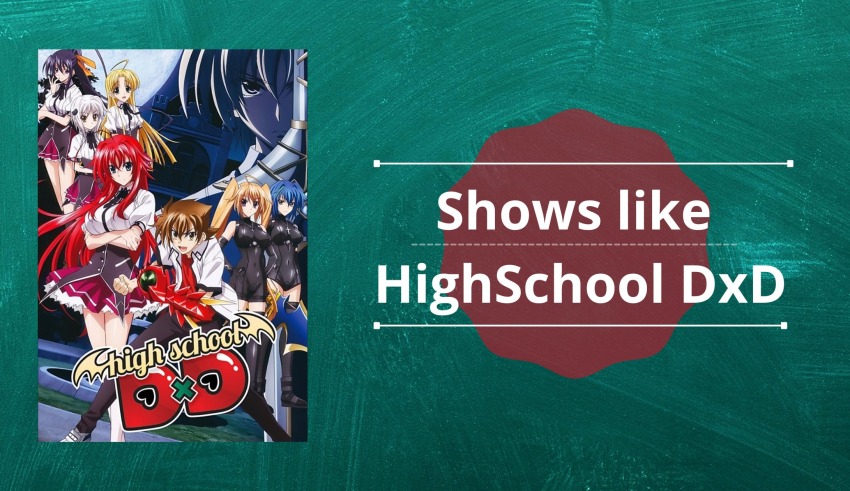 Looking for Shows Like Highschool DxD? Well, we've got you covered! Highschool DxD is one of the best harem anime on the internet. Based on a supernatural theme, this show captured everyone's attention as soon as it got released. The story revolves around a high school student, Issei Hyoudou who gets killed by a fallen angel. Issei is then reincarnated as a devil by one of his seniors, Rias Gremory and the rest of the story is a roller coaster ride. It offers a lot of action, high school drama, romance, and shocking twists.
With a fantastic plot and beautiful character development, this show gained enormous popularity over the years and got extended for four seasons. Sadly, the show is over now, leaving all the fans clueless about what to watch next. To help you out, we have curated a list of ten best shows like Highschool DxD that you'll love to watch. All the shows listed below follow a similar story pattern as the Highschool DxD. They will satisfy your craving for romantic anime with scintillating action scenes. So, pick the next show you like from the list. You'll enjoy them all!
Here is the list of the 10 best Shows Like Highschool DxD in 2022.
The High School of the Dead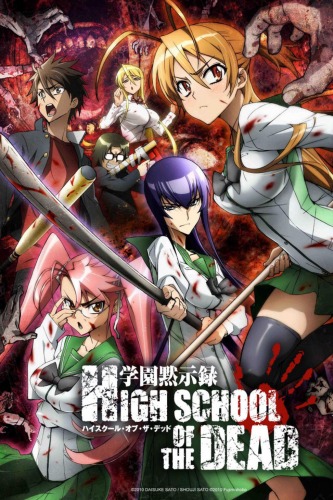 Available at Amazon Prime | Netflix
Let's start the list with the most memorable ecchi/harem anime of all time – High School of the Dead. Released in July 2010, this anime gained immediate attention and popularity because of its unique horror high school theme. The premise revolves around a group of high school students who are trapped in the middle of a deadly pandemic. The plaque is so deadly that it turns humans into zombies, putting everyone in the town in danger.
The group of students tries to survive by overcoming several challenges along the way. Being chased by the zombies everywhere, it's a mystery how long the group will last. Will they be able to survive till the end or not is what this show is all about.
The concept of zombies chasing a group of people may not be uncommon in Hollywood and many other video games. But what makes this show unique is the ecchi elements of the survival journey. This show is best for people who are craving to watch a good high school drama with a dark and horror theme.
---
Mayo Chiki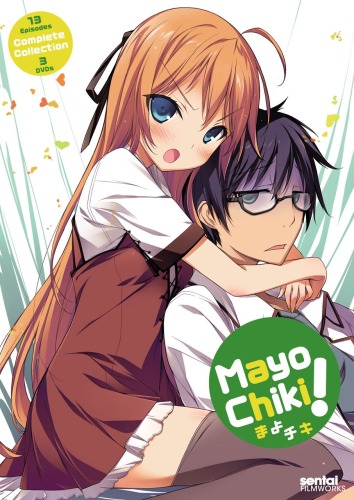 Available at Amazon Prime
Like High School DxD, Mayo Chikki also takes place in a high school setting. There are lots of fan service and excellent ecchi elements in this show that will keep you hooked till the end. The story of Mayo Chikki is very simple yet interesting. It is about an unlucky high school boy, Kinjiro Sakamachi, who suffers from gynophobia (fear of women). His phobia is so intense that even the slightest contact with a female triggers his nose to bleed.
One day in school he discovers that the handsome butler of Kanade, Principal's daughter, is actually a female. When Kanade gets to know about Kinjiro's discovery, she asks him to work with her to protect her secret from other students. Now, how will manage to work closely with the girls, and what other twists will come in his life. Watch the series to find what happens in the show.
---
Date A Live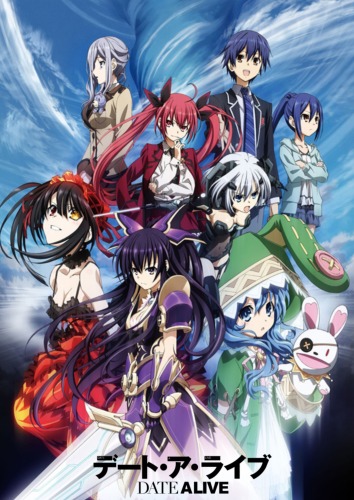 Available at Amazon Prime | Netflix
Date A Live is another popular anime that showcases a beautifully crafted high school story. The story revolves around a tragic incident – a tremendous space quake that happens in the land of Eurasia leading to the death of 150 million people. After a huge explosion, Itsuko Shido, the protagonist who is a high school student comes across a mysterious girl. He later gets to know that the girl is one of the spiritual entities responsible for the space quake.
Having the boon to seal the power of the spirits, Shido takes on the challenge to stop the space quakes. How he does it and what is the end result? You'll have to watch the series to find what happens. So, what are you waiting for? Start watching it today!
---
Campione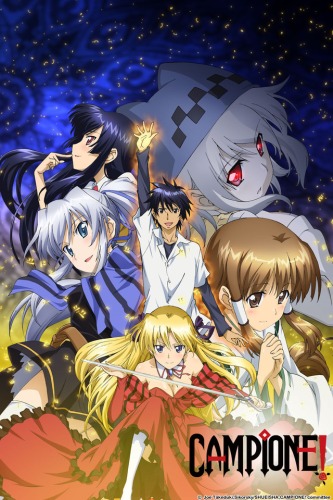 Available at Amazon Prime | Netflix
Campione also known as 'Matsurowanu Kamigami to Kamigoroshi no Mou' is again an excellent harem/ecchi anime with yet another supernatural theme. This anime is the best choice for all action lovers. It also has some funny elements that keep you entertained throughout. Coming on to the storyline, it is based on the life of Godou Kusunagi, a young boy who loves to play Mortal Combat. His grandfather asks him to return a stone tablet to an old friend who lives in Sardinia. And while doing so he encounters the God of War Verethragna whom he kills eventually. Thus turning into a Campione, a God slayer.
Becoming a Campione elevates the social status of Godou. However, it also brings in several problems and challenges. He also finds himself as the center of attraction for many beautiful ladies including Eric Blandelli, a magic swordswoman who openly declares her love for Godou to the world. Thus putting him in awkward funny situations.
This anime not only showcases the strengths of a warrior but also beautifully incorporates their vulnerabilities. With lots of action, an amazing screenplay, and a tint of humor you will definitely enjoy watching the series.
---
Freezing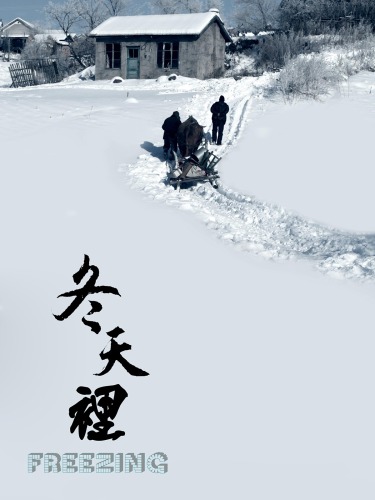 If you are looking to watch an anime with lots of action then Freezing is the best choice. This show has a harem/sci-fi theme. It starts with the invasion of planet Earth by a group of aliens from another dimension called Nova. There is a lot of chaos but to save the Earth, the Pandoras (genetically modified girls) and Limiters (genetically modified males) have formed an army to battle the aliens.
Pandoras possess amazing fighting skills while the Limiters can freeze and cripple the mobility of the aliens. They then join forces with another Pandora who is in search of her Limiter and ignite a rivalry with Satellizer to win over Kazuya. How will the two Pandoras' feud affect the battle? Will they be able to save the Earth together? Well, that's a mystery until you watch the show.
---
The Testament of Sister New Devil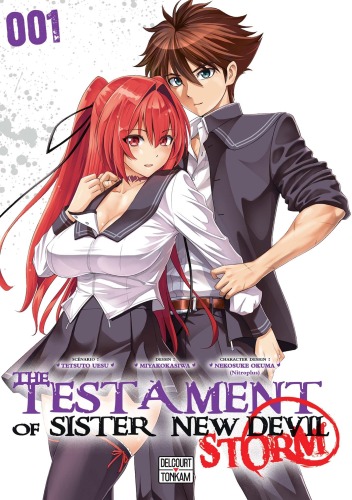 Available at Amazon Prime | Netflix
When you talk about ecchi and fan service moments, this show never disappoints you. Showcasing the weird dynamics of families in Japanese anime, this show tells a story about the life of the male protagonist Basara Toujou. He suddenly finds out that he has two new step-sisters Mio and Maria. The twist in the story is that Mio and Maria are not normal stepsisters. They are, in fact, demons. Mio is the daughter of Demon Lord and Maria is her succubus servant.
As the events unfold, Basara gets to know about their background. And despite being a part of a lineage of demon slayers, he tries to protect his sisters out of love and concern. Isn't that an unusual story? With some amazing action scenes and a gripping storyline, this show is definitely worth watching. The best part is that there are just 12 episodes, each around 20-25 minutes long. So, you can binge-watch the show in one day as well!
---
Sekirei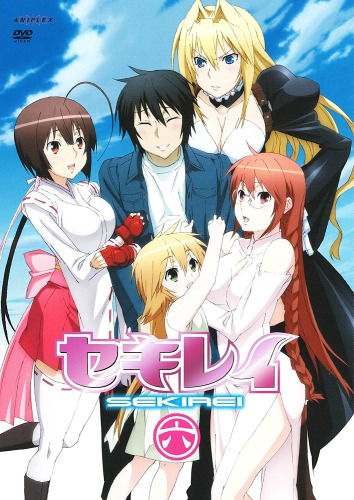 Available at Amazon Prime
Seikirei is another very popular harem anime that features a lot of female characters and some mind-blowing action scenes. The show focuses on the life of a 19-year-old boy Minato Sahashi who always fails to perform under pressure. Therefore, he struggles to pass the college entrance exam even after two attempts, making him feel like a loser.
The turning point in his life comes when he meets Musubi, a Sekirei (an extraterrestrial humanoid creature that has special powers). She has chosen Minato as her Ashikabi (a human who can form a bond with a Sekirei). But the downside of this act is that it exposes Minato to the dangerous world of Sekirei where they have to fight other Sekirei to win a war. Put in a high-pressure situation, Minato has to find a way to survive the battle. How will he do that? That's what the show is all about.
---
To Love-Ru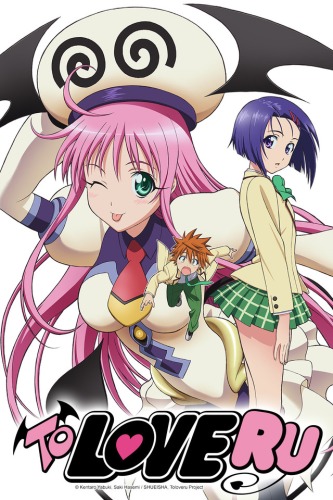 Available at Amazon Prime
Next on the list of best shows like Highschool DxD is 'To Love-RU'. Like others, it is a popular harem/ecchi anime that is extremely funny and entertaining. The unique part about this show is its sci-fi theme that brings in a breath of fresh air. The premise follows the story of a 16-year-old high school student named Rito Yuuki who has a huge crush on Haruna Sairenji. She is the girl of his dreams but somehow Rito cannot muster the confidence to confess his love to her.
While Rito struggles with his love for Haruna, he comes across another girl Lala, who belongs to a different planet Deviluke. Lala is the heir to the throne on her planet. However, she doesn't want to marry the boy that her father suggests. She escapes from her planet and reaches Earth where she meets Rito. Lala eventually falls in love with Rito and wants to marry him and stay on earth.
If you think this is the big twist in the show, then you are wrong. When Lala's father gets the news about Rito, he challenges him to defeat the other candidates to marry her. If he fails to do so, Lala's father will kill him and destroy the planet Earth. Will Rito be able to compete with the candidates and win over Lala? You'll only know when you watch the series.
---
Dakara Boku Wa, H Ga Dekinai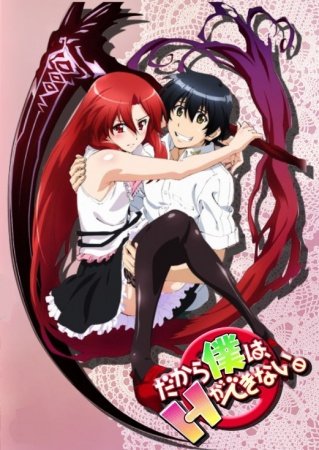 Available at Amazon Prime
Dakara Boku Wa, H Ga Dekinai is the most enjoyable anime showcasing beautiful art, an amazing storyline, and captivating music that will keep you hooked till the end. Released in 2012, this show has a unique take on the supernatural theme which makes it even more interesting. The story follows the male protagonist, Ryosuke Kaga, a high school student who gets attracted to any good-looking girl. While heading back, he stumbles upon a girl standing alone in the rain, who happens to be a grim reaper (Lisara Restall).
Needing to stay in the mortal world, Lisara tries to contract Ryosuke's soul and drain his spirit to gain energy. Left with no choice, Ryosuke now must join forces with Lisara on her quest. What will happen to Ryosuke after this, will Lisara free him in the end? You'll know as the journey unfolds in the show.
This show is the best replacement for High School DxD. Both share a common supernatural theme, great storyline, and character development. Even the art style of this show is close enough to High School DxD. So, do not miss out on this show!
---
Rosario to Vampire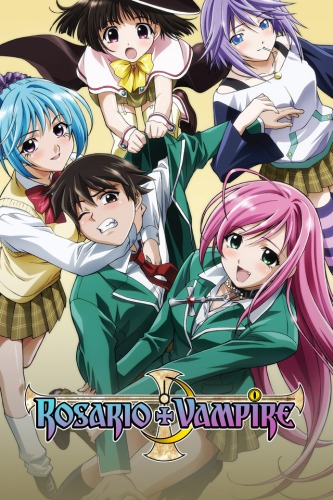 Available at Amazon Prime | Netflix
Ending the list with another fun little harem anime that has a similar storyline and screenplay like High School DxD, we have Rosario to Vampire. This show also has a high school setting and a supernatural theme but what makes it different from the others is the plotline. The story follows the life of a troubled teenager named Tsukune Aono.
Because of his poor grades, he is unable to get admission into the local high school. Therefore, his parents decide to enroll him at the Yokai Academy, a boarding school for monsters that teaches them to co-exist with humans on the earth. Here, Tsukune meets Moka Akashiya who becomes his best friend.
During a fight with a school bully, Tsukune accidentally takes off the rosary around Moka's neck. Having the rosary removed, Moka turns into a deadly vampire with a different personality. Witnessing his best friend turn into a monster, Tsukune decides to stay at Yokai and meet other monsters as well. This story may seem very unusual, however, it has its ecchi/harem elements to keep you entertained.
Conclusion
High School DxD is one of the best ecchi/romance/harem/fan service theme shows that has successfully captured the hearts of most anime lovers. This four-series show is super famous for its storyline and creative screenplay. If you are here, you very well know what you are looking for. Now, You know everything About Shows like Highschool DxD.
So, there you go! The above list is a fine selection of entertaining anime that are similar to High School DxD. These shows include similar genres, amazing character development, great plotline, action, and more. If you have finished watching Highschool DxD, then you should definitely give these shows a try. And if you have not watched High School DxD yet, then we would highly recommend you to binge-watch it. It is something that you can't miss!